UNDERSTANDING IDENTITY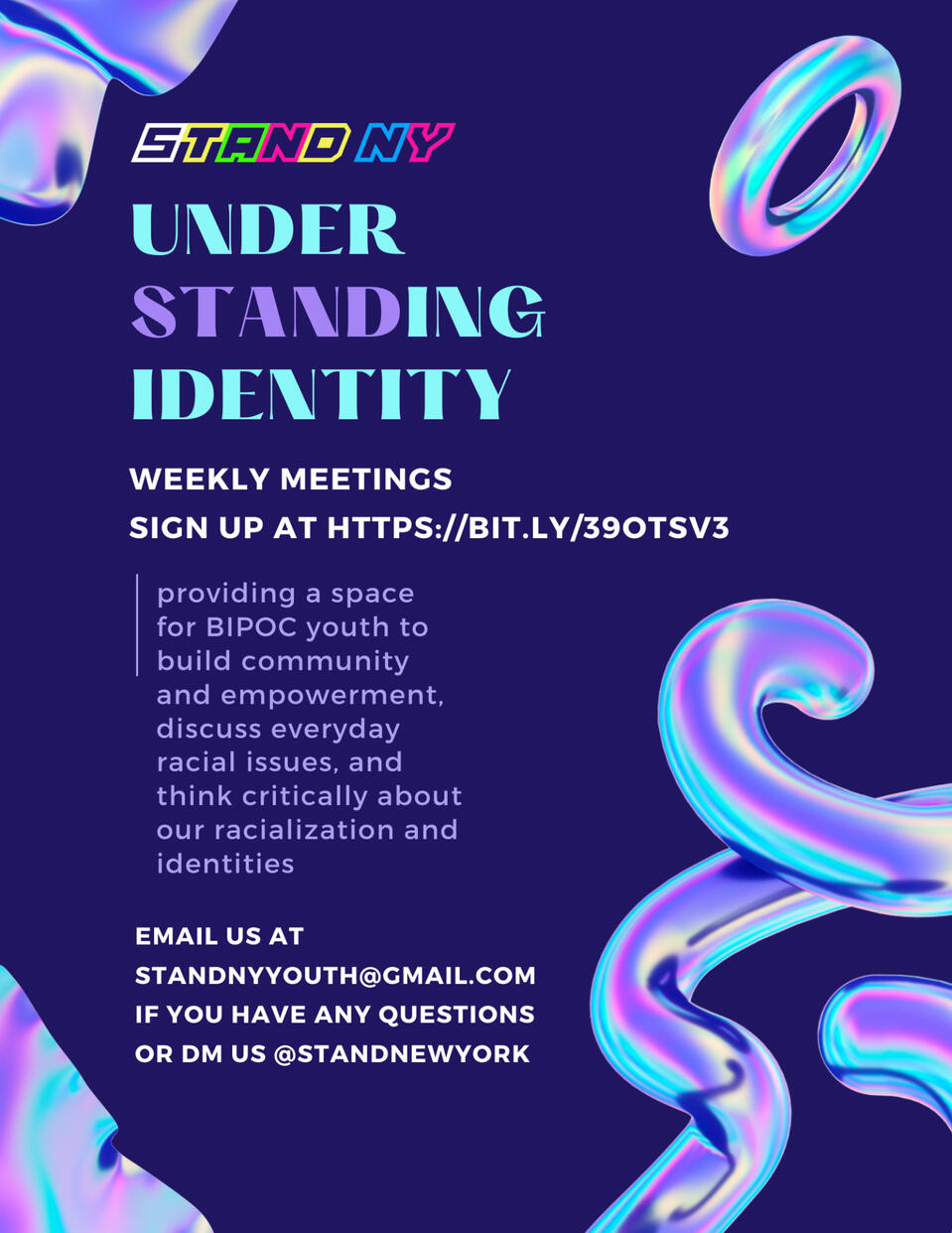 UnderSTANDing Identity is a weekly affinity space meant for BIPOC youth to come together and discuss their identity. This space is meant for us to discuss our identities without feeling pressured or watched by whiteness or authority figures.

We believe becoming empowered in one's racial identity requires: an understanding of the theory and history behind our racialization, and feeling part of and identifying with a larger racial community. This is a space for BIPOC networks to discuss our own racialization with members of our own racial community, but because racialization doesn't exist in a vacuum, we also stress providing intersectional spaces where racial communities can interact with one another.

Any BIPOC can sign up, and you can join as late and as soon into the space as you would like. You are also not obligated to attend every single meeting.

If you have any more questions, please email [email protected]
bookstand club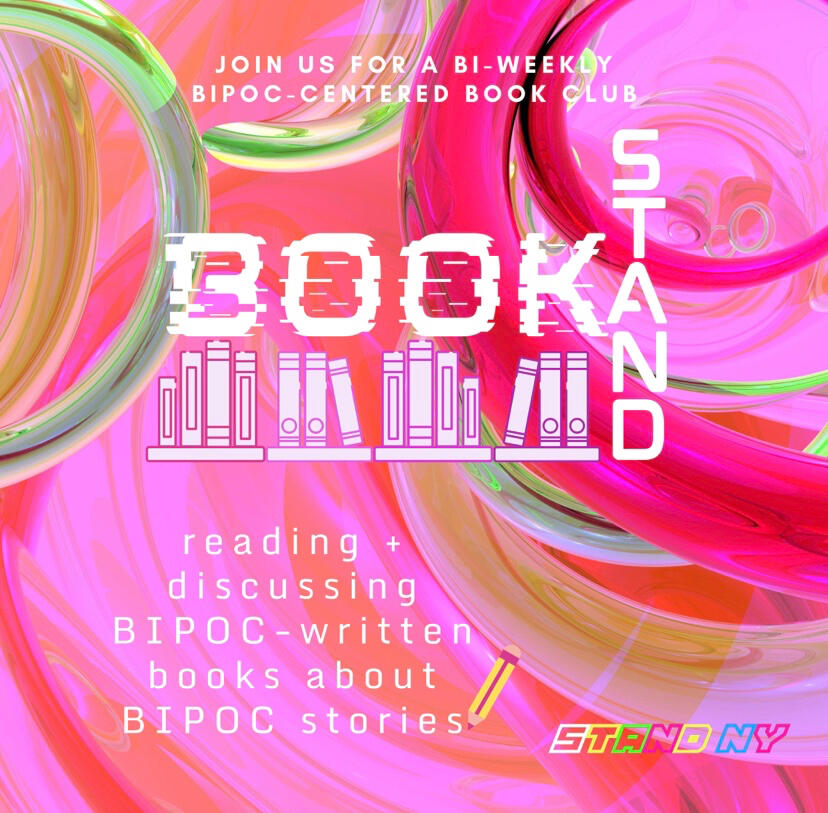 BookSTAND is a BIPOC-run book club centered on BIPOC-written books that tell our own stories.

Our first book will be Gingerbread by Helen Oyeyemi, which combines fantastical and whimsical elements with humor in a deeply touching story about vulnerability, community, and family.

We will be meeting every other Wednesday evening at 8:00pm EST, with our first meeting taking place on Wednesday, August 12th.

If you have any questions, please feel free to email us at [email protected]
dear society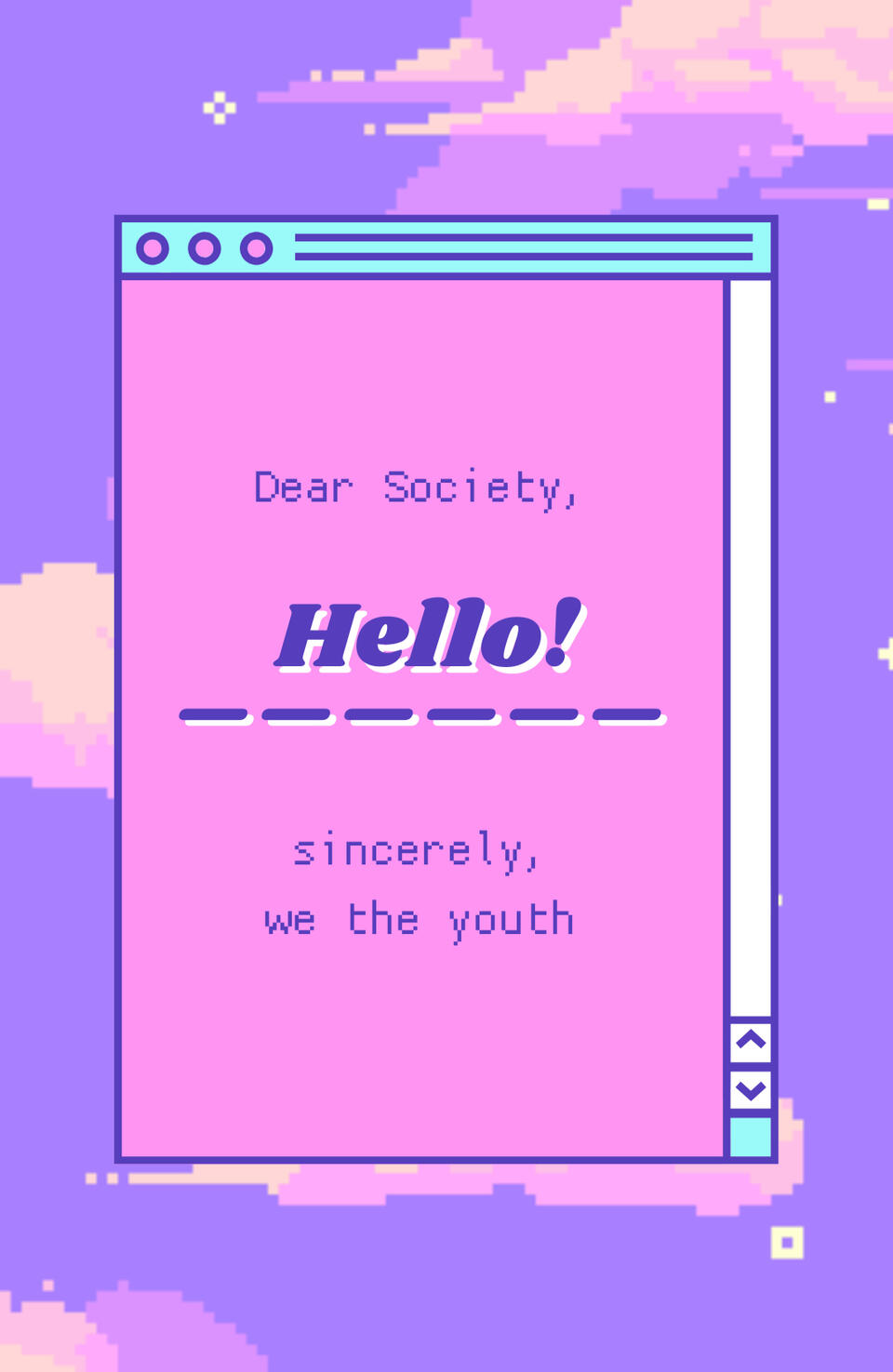 DEAR SOCIETY is a result of BIPOC youth voices demanding space and to be heard. Named after our slogan "Sincerely, we the youth," Dear Society is an open letter to our communities about our concerns, thoughts, and stories. We cover a variety of topics, ranging from more serious discussions regarding police abolition to discussions focused on media figures in today's pop culture.

You can find a video podcast-version on our IGTV (@standnewyork) or an audio-only podcast version on Spotify. Above is a space for you to leave comments or suggestions on what you want to hear more of or who you want us to partner with.

If you would like to collaborate with us on an episode, please email [email protected]
what are we
---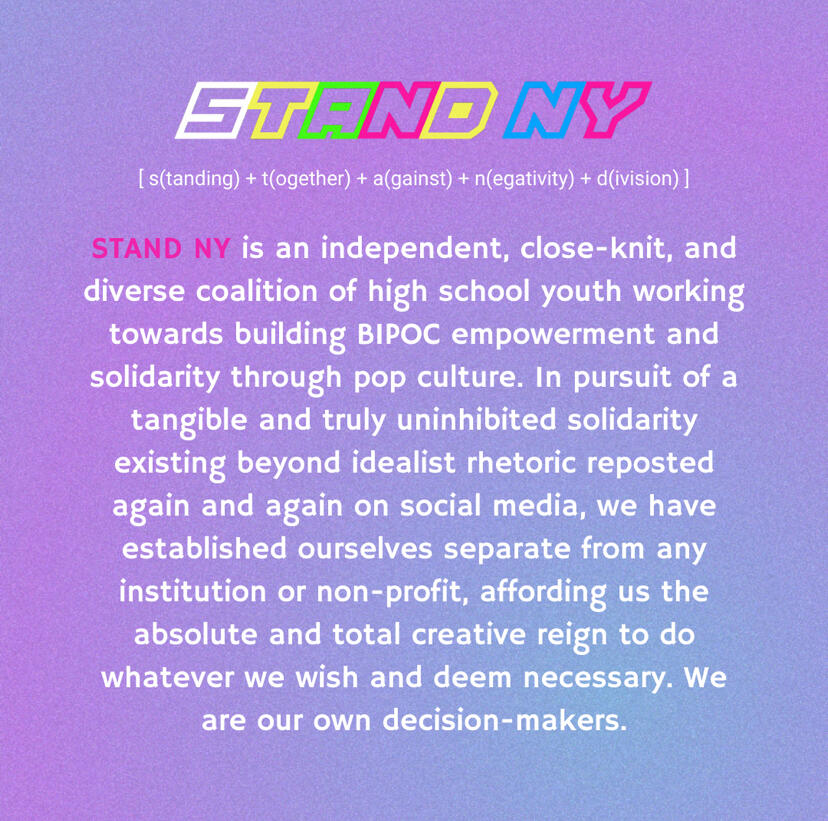 whAT'S THE PROBLEM
BIPOC ARE NOT GIVEN ENOUGH SPACE IN POP CULTURE. Pop culture and social media are especially powerful forces among Gen Z, particularly in regards to our intake of information. When we are not represented, our stories are not told.

OUR ACTIVISM IS SEGREGATED. Non-profits and youth organizations are often geared towards one racial group, often rendering BIPOC solidarity as a temporary afterthought.

YOUTH ACTIVISM IS LARGELY REACTIONARY. We need to normalize and provide frameworks of support that exist beyond, before, and after any one movement.
our mission
POP CULTURE CAN BE USED AS A TOOL OF EMPOWERMENT. BIPOC stories and faces must be normalized if we want to de-center the white narrative.

RE-CENTER THE MARGINS. We must create space for marginalized voices that are denied elsewhere.

PROVIDE A POSITIVE AND CONSISTENT SAFE SPACE FOR BIPOC NETWORKS OF SUPPORT AND RECHARGE. BIPOC solidarity cannot be temporary but must be re-defined as intrinsic to activism itself. Our activism can often be emotionally taxing and physically draining. We need to provide a consistent space for youth to build and interact with BIPOC communities of support meant to uplift and recharge.
take action
---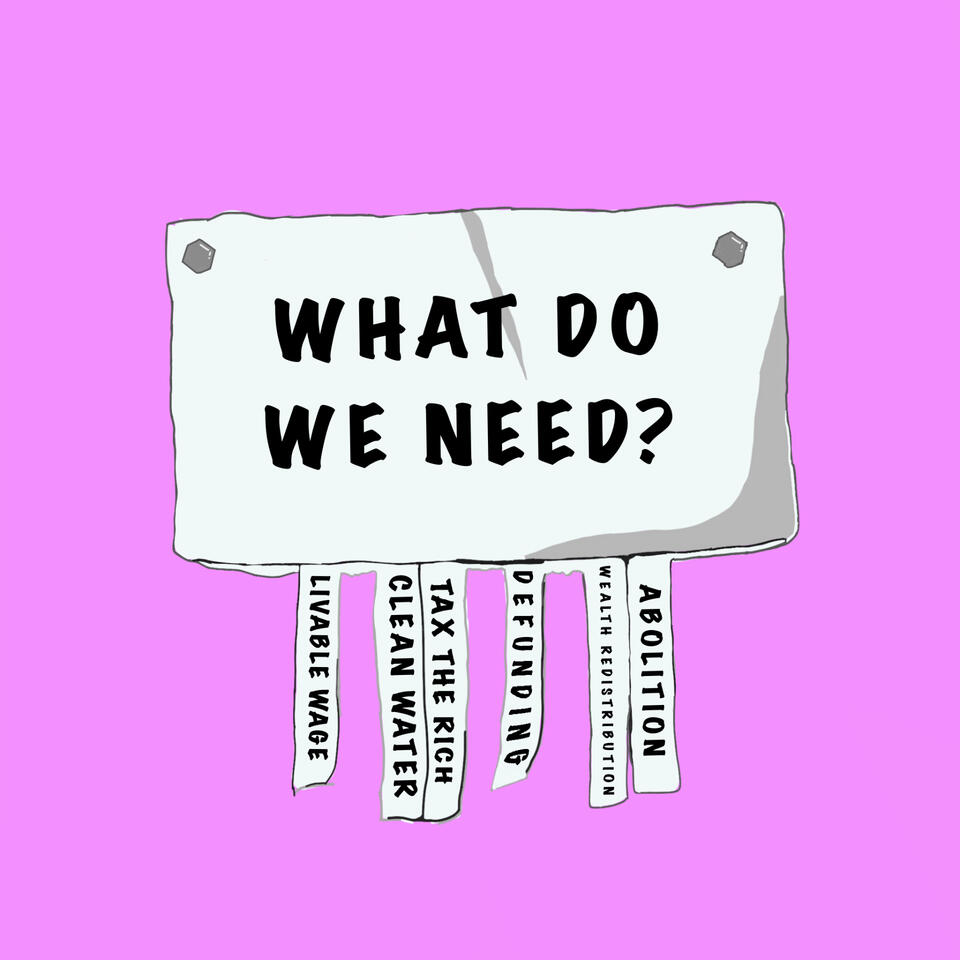 black lives matter
Black Lives Matter (BLM) is a movement fighting for change in policing institutions and anti-Black structures, investing in community care, and advocating for economic justice and political power for Black folks. Here's how you can support the movement:
indigenous resources
Around 30-40% of residents in the Navajo Nation do not have running water: without access to safety measures like handwashing, Indigenous populations are disproportionately at risk for COVID. The Navajo Nation has one of the highest per-capita rates of COVID in the country. Here's how you can help:
covid mutual aid
Black and Brown communities, low-income folks, and undocumented immigrants (who don't qualify for stimulus checks or government aid) are at disproportionate risk for COVID. Mutual aid programs are spaces for reciprocal community care and allow already marginalized communities to reclaim autonomy, making it easier to dismantle and divest from oppressive systems.
uyghur resources
The Uyghur population is a group of religiously Muslim and ethnically Turkic people largely located in a Chinese province Xinjiang. They are currently being persecuted by the Chinese government and forcefully put in "reeducation" camps to eradicate Uyghur ethnic identity. Here's how you can help:
yemen resources
Over 24 million people residing in Yemen are currently facing one of the worst humanitarian crises in the world, including folks suffering from: extreme and widespread hunger, lack of medicine and clean water, etc. Due to a lack of resources, millions are also at high risk for COVID. Here's how you can help:
lebanon crisis
Already deep in an economic crisis, Lebanon was recently hit with a massive explosion, killing over 100 and injuring 4,000. Here are some ways you can help:
lgbtq+ healthcare
The LGBTQ+ community has historically and currently still face discrimination within our healthcare institutions, especially under discriminatory policies implemented by the Trump administration that have specifically targeted America's trans population. Here are some ways you can help: